Opening a Thai Bank Account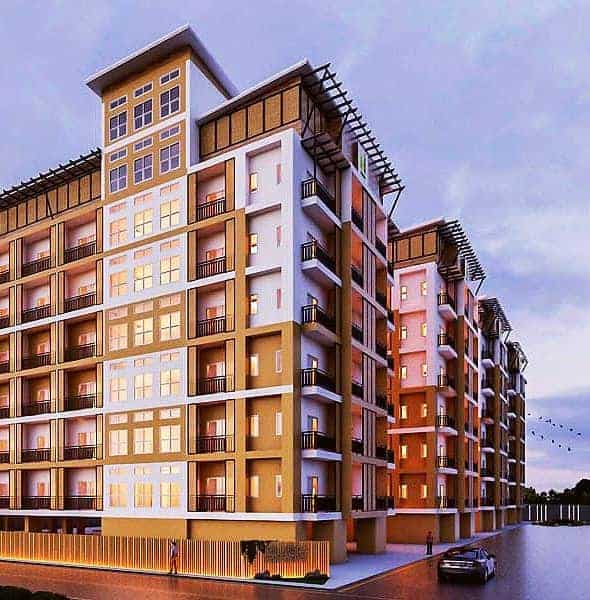 100% PASSIVE INCOME
Hands-off Rental  Guarantee Investment
Paid monthly or quarterly
Opening a Thai Bank Account Introduction
When you are retiring in Thailand, does it make sense opening a Thai bank account? Of course it does!
Banks sometimes get a bad rap for their lack of ethics and the liberties they sometimes take with charges, loans and so-forth, you would still be hiding your cash in a shoebox under your bed if they didn't exist. Let us give you the best advice in regards to opening a Thai bank.
Opening a Thai bank account alone or using a visa company?
We might only be talking about opening a Thai bank account, but that doesn't necessarily mean you should do it yourself. Some people go it alone while others use the services of a visa company to simplify the whole process. So, should you go it alone or get some help?
If you want to open a Thai bank account before you actually get here to live, we would strongly recommend that you utilize the services of a visa company. They can give you the info on the requisite documents needed and can setup everything before you get here, but of course, this service doesn't come for free. Some of these companies charge $100 to $250 dollars to setup your Thai bank account.
Maybe you want to setup the account before you get here, or are nervous about going it alone even when you are already in Thailand, hiring a visa company can give you peace of mind. However, if you already know Thailand well or have a Thai friend who will come along with you to the bank, this would be the best and cheapest option.
Guide to Opening a Thai Bank Account
Major Thai banks in popular tourist destinations will have at least one English-speaking staff to help you open a Thai bank account, but alternatively, take a Thai friend along. Here is a guide to obtaining a Thai bank account by yourself:
Requirements and documents for Foreigners
Here are some documents and requirements you will need to open a Thai bank account::
Passport
Work Permit (may not be needed for Bangkok Bank) or Certificate Of Residency
Apartment or Condo rental agreement, Yellow house book, or other proof of address
Valid ID (driving license, etc)
Thai baht in cash to deposit (500 baht minimum for some banks)
As long as you have a valid passport and supporting documents of your retirement visa and residency, it should be plain sailing to open a Thai bank account in certain banks. But just remember, some banks are more friendly to foreigners than others. Here is a list of Thai banks and their represented colors that are open to accepting foreign retirees and expats::
Bangkok Bank – Blue and Orange
Kasikorn Bank – Green
Siam Commercial Bank (SCB) – Purple
Krungthai Bank – Sky Blue
Bank of Ayudhya (Krungsri) – Yellow
Recommended Banks
The two most highly recommended banks in Thailand for foreigners needing to open a new bank account are Bangkok Bank and Kasikorn Bank. Here is a rundown on the two banks.
Bangkok Bank
Bangkok Bank is usually the simplest and most stress-free bank for foreign retirees looking to open a bank account. They usually permit foreigners open an account even without a retirement visa or work permit, so this bank is a very good place to start. The bank also has an office in New York and is easily linked to US PayPal accounts if that is important to you. Bangkok Bank is also verified by Visa debit card so can be used online to buy things, The mobile app Bangkok Bank provide is also very popular with expats and retirees.
Kasikorn Bank (K-Bank)
Kasikorn Bank, or more commonly known as K-Bank, was originally called the "Thai Farmer's Bank" and is known for having one of the best and most reliable mobile phone apps out there. The app is so great that you can even use it at the cinema to pay for tickets and lots of other things. K-Bank is very foreigner-friendly bank and offers an ATM card that can be easily used outside of Thailand in other countries that have Visa or Plus logos. It is easy to obtain a K-Bank account with a retirement visa, so you should not have any troubles here whatsoever.
If you have a valid passport and retirement visa, it can be a simple process to open a Thai bank account. For those of you who want to open one before you get here, we would suggest utilizing the services of a visa company. When your going to open a Thai bank account when you get here, it is easy to do yourself if you have a Thai friend. However, if you are unsure, a visa company will set you bank between $100 and $200.