A retirement in Chiang Mai has more of a traditional Thai feel, certainly, in comparison to other cities such as Bangkok, Pattaya and Phuket and in many ways, this adds to its appeal.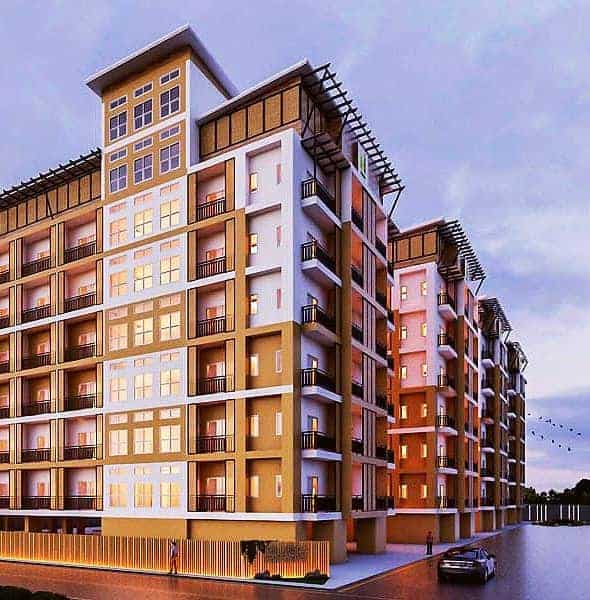 100% PASSIVE INCOME
Hands-off Rental  Guarantee Investment
Paid monthly or quarterly
When you retire in Chiang Mai you can expect to find large numbers of expats and retirees based in the centre of the city. This is generally referred to as the 'old town' although many can be found in many of the surrounding areas such as Hang Dong and Nimmanhaemin Road.
The city of Chiang Mai is the second city in the Chiang Mai province with a population thought to be in the region of 1.7 million.
To retire in Chiang Mai would be a great decision for couples and single people alike. You will have an abundance of things to do while still allowing you to live in a style surpassing what you could achieve retiring in your home country.
Restaurants in Chiang Mai
Before you retire in Chiang Mai its good to know that a large and plentiful choice of restaurants, especially in the more central areas are readily available.
As you would expect, there are some superb Thai restaurants throughout the city with a good selection of western restaurants. The options when it comes to western food may not be as vast as some other areas but it is still very much available.
Once again, many of these restaurants can be found in the old city or around the river area. For those living a little further out when they retire in Chiang mai, Sausage King always attracts large numbers with their excellent menu so worth a try.
Healthcare in Chiang Mai
If you are going to retire in Chiang Mai its good to know there are several hospitals in the city. Best known being arguably the Chiang Mai Ram, Ratchavej and Bangkok Chiang Mai Hospital.
All of the hospitals are well equipped and have doctors and nurses who can speak a range of different languages. Each of the hospitals vary in price and of course, there are some government hospitals available. Neurological and cancer specialising hospitals are also available.
For minor ailments, you will find several clinics around the city along with pharmacies. Skill set and knowledge of the individuals varies so it is wise to seek advice rather than picking a clinic at random. Your regular medication can usually be sourced without any problem.
Schools in Chiang Mai
If you retire in Chiang Mai with children you should be pleased to hear about the excellent selection of schools and higher education establishments available. Some of the better known schools include Lanna International School, Grace International School and Nakornpayap International School.
Different schools teach different curriculum including English, American and naturally, Thai. The schools do vary in standards however as they do price so once again it is well worth investigating all the different options.
Airports in Chiang Mai
Chiang Mai International Airport is located on Mahidol Road, just outside the centre of the city. It is both a commercial and military airport and serves flights from around the world. Of course, domestic flights also operate from the airport with regular flights available to Bangkok and other major cities.
Accommodation in Chiang Mai
The choice of accommodation when you retire in Chiang Mai is vast and varied whilst at the same time considerably cheaper than many other locations.
Making the decision to retire in Chiang Mai may be the best choice if your budget is tight.
Relatively basic apartments can be found for just a few thousand baht per month whilst, larger houses and condominiums are also freely available.
There are a few reputable agents in the city who will be able to help you with your enquiries.
A good place to start is www.fazwaz.com
Things To Do in Chiang Mai
You wont be bored when you retire in Chiang Mai. There are plenty of options when it comes to entertainment such as Chiang Mai Zoo, the vast selection of temples and a number of elephant sanctuaries.
In terms of nightlife in Chiang Mai, it is far more sedate than some other locations but there are ample bars and nightclubs throughout the city.