One of the most interesting and laidback destinations for retiring in Thailand is the picturesque seaside town of Hua Hin.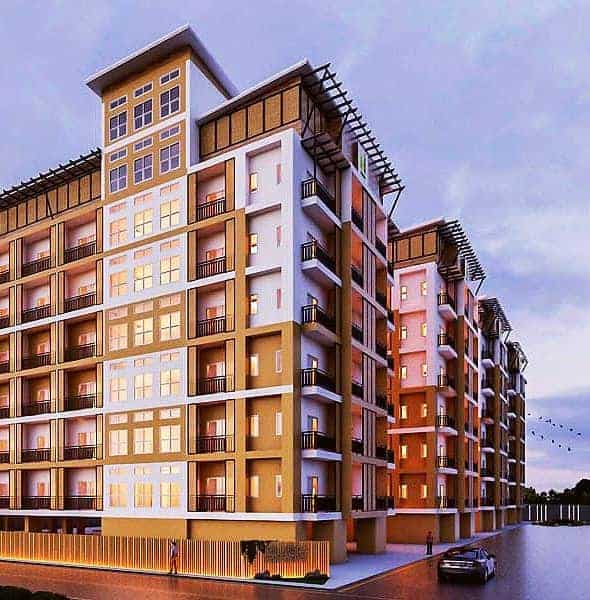 100% PASSIVE INCOME
Hands-off Rental  Guarantee Investment
Paid monthly or quarterly
Situated approximately a three-hour drive south of Bangkok, Hua Hin merges beaches, a modern atmosphere, international eateries, quality nightlife, fantastic golf courses, and all the trappings an expat or retiree could ever wish for.
If you want to retire in a Thai destination that offers the best of both worlds, Hua Hin is somewhere you need to seriously consider. Hua Hin city center has fun and friendly bars, lots of eating options and a quaint atmosphere that appeals to retirees.
In terms of tourism, Hua Hin does attract a more high-end clientele, both Thai and foreign. It is not uncommon for Bangkokians to drive to Hua Hin for a weekend getaway. The region also has a small yet affluent expat population.
Some of the richest people in Thailand, and even the Royal Family, have holiday homes in Hua Hin. If you are a golf lover and want a retirement destination that is geared to older and more affluent people, Hua Hin is the ultimate choice.
Restaurants in Hua Hin
Although Hua Hin might not have the vast choice of restaurants that you would find in Bangkok or Pattaya, it still holds its own and offers a cool selection of eateries serving all manner of cuisine styles. Hua Hin can be a very international place when it comes to food options. As with any place in Thailand, you can pick up cheap, affordable yet delicious Thai food, especially at the popular Hua Hin Night Market. Although names of restaurants can change, some of the most highly recommended Hua Hin restaurants in the heart of the city for Western flavors include the New Roma Pizzeria, the Big Fish with its stunning sea-views and the stylish Azure Restaurant and Bar.
Healthcare in Hua Hin
When you are retiring in a foreign land, it is important to ensure you have all the bases covered. Health insurance is of paramount importance, as is knowing the best hospitals. If you are looking for the most highly recommended international hospital in the region, we would strongly suggest the Bangkok Hua Hin Hospital. This is easily the best hospital in the city for international patients.
If you are looking for a quality hospital that is not quite as expensive as Bangkok Hua Hin Hospital, but still works to high standards, we would recommend both the San Paulo Hospital and Hua Hin Hospital, which are both in the heart of the city.
If you need a pharmacy, there is one on almost every street in Hua Hin, so don't worry too much about that.
Schools in Hua Hin
If you are retiring in Hua Hin but have kids and need to find a quality school, Hua Hin has a few choices. When you need to send your kids to the best internationals schools in Hua Hin that have an English curriculum we would recommend Halio International School and Hua Hin International School. Other cheaper yet quality schools that have both Thai and English programs include Hua Hin School and Hua Hin Vittayalai School.
Airports Near Hua Hin
Although the city does have an international airport, it does not have the same traffic or flight options you would expect in somewhere like Phuket or Krabi, let alone the big cities like Bangkok or Chiang Mai. However, Hua Hin Airport is located 15-minutes to the south of the city and routinely receives domestic flights from Bangkok.
Accommodation in Hua Hin
Although living in the heart of Hua Hin city is definitely an option for retirees because it's not as busy as other major cities in Thailand, most expats opt to live slightly outside the city or even further afield. Renting affordable villas in surrounding areas such as Khao Takiab and Cha Am makes sense, although you can also find 1 and 2 bedroom options in the city for between 10,000 and 15,000 per month.
There are numerous guesthouses and even large scale hotels and resorts in the city, but retirees generally rent villas to make the most of their budgets.
Reputable real estate agents should be able to advise you on the various options.
To get a better idea for the costs of renting or buying property in Hua Hin you should consider looking at a few websites first.
One place to start is www.fazwaz.com
Things To Do in Hua Hin
Hua Hin might not be Pattaya, Phuket or Bangkok, but there are some things to keep you interested when living in the city. Hua Hin is home to some of the best and most famous golf courses in Thailand such as Black Mountain GC and the Banyan Golf Club. You will find entertainment zones in the city, shopping centers such as Market Village and the Hua Hin Shopping Mall and lots of cool beaches to keep you entertained.