Pattaya is located in Chonburi province, you will still find a vibrant nightlife along with many other activities to do throughout the day here.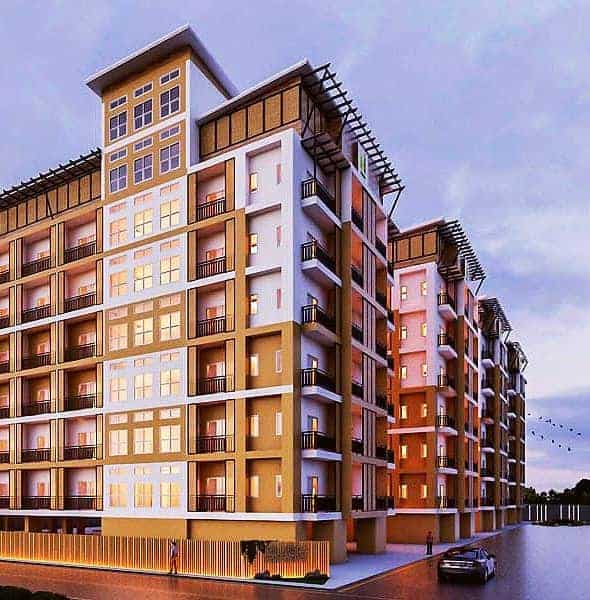 100% PASSIVE INCOME
Hands-off Rental  Guarantee Investment
Paid monthly or quarterly
If you'd like to retire in Pattaya you should explore the main areas of the city first. Naklua, Pratamnak, Jomtien and East Pattaya are amongst the most popular areas where you will find large groups of expats, although they are plentiful in other parts of the city.
It is hard to place an accurate figure for the total population of Pattaya although many believe it to be in the region of 500,000 at any one given time.
The city is also hugely popular with tourists from around the world that have chose to retire in Pattaya.
Restaurants in Pattaya
What about the selection of restaurants if i decide to retire in Pattaya? When it comes to food you will be able to find almost form of cuisine from around the globe. There are restaurants catering for every taste and every budget with local Thai restaurants offering excellent value. Street food is safe to eat and indeed something that should be tried. The food is fresh and prepared in front of you but be aware that many dishes are prepared for Thai taste buds and can be extremely spicy. Asking for 'no spicy' or 'Mai ped' should cater for those preferring something milder.
Healthcare in Pattaya
Before you retire in Pattaya its important to know what medical care the city can provide. There are five hospitals in Pattaya, two government-run ones, Pattaya City Hospital and Banglamung Hospital, and three private ones, Pattaya Memorial, Pattaya International Hospital and Bangkok Hospital Pattaya.
The private hospitals, Bangkok Hospital Pattaya in particular, are well equipped and English and other languages are widely spoken. International health insurance is also recognised at the private hospitals.
For minor ailments, you will find several clinics around the city along with pharmacies.
The skill and knowledge of the individuals varies so it is wise to seek advice rather than picking a clinic at random.
Your regular medication can usually be sourced without any problem.
Schools in Pattaya
If you have kids and plan to retire in Pattaya you should check out the several private international schools available which vary in price. Pattaya's best known and arguable to best performing are St. Andrews, The Regents and also The International School Eastern Seaboard (ISE). English curriculum is taught at the these schools amongst others.  America and other national curriculums are also taught in different schools along with Thai.
Airports Near Pattaya
The nearest airports when you retire to Pattaya are U-Tapao to the south and the main international airport, Suvarnabhumi in Bangkok. U-Tapao is around 40 minutes' drive away and Suvarnabhumi around 1.5 hours away. U-Tapao is continually expanding and will be welcoming more international flights shortly.
Accommodation in Pattaya
A variety of accommodation is available when you retire in Pattaya. Throughout the city it varies from small Thai style apartments to luxury penthouses and 5 bedroom, pool villas.
Reputable real estate agents should be able to advise you on the various options.
To get a better idea for the costs of renting or buying property in Pattaya you should consider looking at a few websites first.
One place to start is InvestmentSpot.asia
Things To Do in Pattaya!
Pattaya has a thriving nightlife but in addition, it is perfectly suited for golf and water sports enthusiast with around 30 championship standard course available and a number of diving schools. When you retire in Pattaya you can enjoy a wide variety of shops are available as well as other attractions. This is not a city where you will become bored easily.