Phuket island was renowned for its abundance of rubber and tin and was popular with traders from around the world. Nowadays, much of the island's economy is derived from tourism having rebuilt itself after being devastated by the 2004 Tsunami.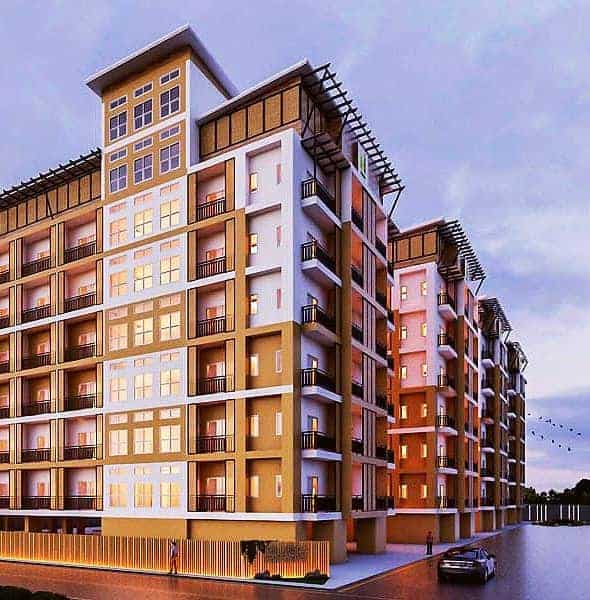 100% PASSIVE INCOME
Hands-off Rental  Guarantee Investment
Paid monthly or quarterly
Retire in Phuket and you'll surely be impressed things by Phuket's superb mountain range which indeed covers around 70% of the island.
Central and eastern parts are where you will find the plains and many impressive small streams but no notable rivers.
The most popular tourist areas to retire in Phuket are Patong Beach, Kathu, Kamala Beach and Surin Beach. This is where many of the expats also choose to live which the latter three being less populated than Patong.
Restaurants in Phuket
As you would imagine, the choice of restaurants when you retire in Phuket is wide and varied with something for every budget and every taste. Of course, there are some fantastic Thailand restaurants – both those aimed at the locals and those aimed more at the tourist and expat markets. If you are looking more for European or other Western food after you retire in Phuket, you will also find these restaurants in plentiful supply especially in Patong and the other areas already mentioned in relation to being popular with tourists. In more rural spots, naturally, your choice of restaurant will more limited.
Healthcare in Phuket
Phuket is blessed with many hospitals although many of these are found in the more southern areas. Bangkok Hospital Phuket and Mission Hospital Phuket are often the ones mentioned in these areas.
In the more northern areas, you will find Thalang Hospital. All the major hospitals will have doctors, nurses and assistants fluent in a range of different languages. They are all well equipped although this can't be said for some of the smaller, government hospitals. Specialist hospitals are available.
When you retire in Phuket treating minor ailments its best you find one of the several clinics around the city along with pharmacies. The skill and knowledge of the individuals varies so it is wise to seek advice rather than picking a clinic at random. Your regular medication can usually be sourced without any problem.
Schools in Phuket
There is a wide range of educational establishments all across Phuket with most of the international schools found in the more central and southern areas. Kanjonkiet International School and the International School of Phuket are the ones that frequently get mentioned.
Different schools teach different curriculum including English, American and naturally, Thai. The schools do vary in standards as they do in price so once again it is well worth investigating all the different options if you plan to retire in Phuket with kids still in education.
Phuket Airport
Phuket International Airport is located to the north of Phuket but can easily be accessed from other areas of the country. The airport serves direct flights run by many of the major airlines such as Aeroflot, Emirates and Thai Airways and is a truly international airport. Internal flights are available from Bangkok, Chiang Mai and Chiang Rai amongst others. The airport can cope with an impressive 30 flights an hour and is open 24 hours a day.
Accommodation in Phuket
There is an extensive range of accommodation available if you retire in Phuket ranging from cheaper, Thai apartment blocks to luxury penthouses and beachfront villas.
The island is slightly more expensive than other areas although many properties are available so you will have the opportunity to negotiate.
There are a few reputable agents on the island who will be able to help you with your enquiries.
Alternatively a good place to start is www.fazwaz.com
Things To Do in Phuket
You will soon discover after you retire in Phuket that Patong is the place most associated with nightlife. Patong is where you will find several bars, agogo bars and nightclubs. As mentioned, restaurants are widely available and you will be satisfied with the selection of shopping malls. The scenery is excellent and the island is home to some superb beaches which have water sports available.