Koh Samui is the third largest island in Thailand and is 228.7 square kilometres in size. It is situated in the Gulf of Thailand, around 760km to the south of Bangkok.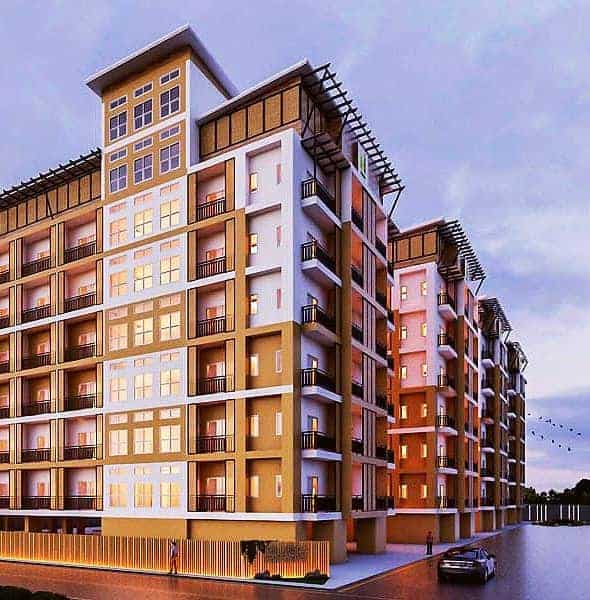 100% PASSIVE INCOME
Hands-off Rental  Guarantee Investment
Paid monthly or quarterly
When you retire in Koh Samui, you have easy access to the popular resort islands of Koh Phangan, Koh Tao and Koh Nang.
Although Koh Samui's population varies due to the nature of the island's reliance on tourists, it is thought to be around 60,000 – 65,000. The island appears on some Chinese maps dating back to the 17th Century but generally, was hardly known due to its lack connection to the mainland.
Back in the 1970's, all that started to change when some tourists began arriving, keen to see jungles and the local wildlife. Over time Bangrak in northeastern Samui expanded followed by the old capital, Nathon and Chaweng and Bophut.
Central Koh Samui has remained largely unspoilt, covered by jungle and it is here you will find the islands largest mountain Khao Pom.
Restaurants in Koh Samui
The choice of restaurants on when you retire in Koh Samui is superb and ranges from cheap street food through to fine dining. Seafood is naturally featured on many menus and that applies to both Asian and western restaurants. French, Italian and other Mediterranean restaurants are available along with one's offering Japanese and Korean foods. Your selection may not be as wide as Bangkok or Phuket but food lovers certainly won't be disappointed.
Healthcare in Koh Samui
You should consider the availability of healthcare before you retire to Koh Samui. Thankfully the island provides four private hospitals, Samui International Hospital, Thai International, Bandon Hospital and Bangkok Hospital Samui. The facilities are quite good although in any serious cases, you would be transferred to Bangkok.
Most of the doctors and nurses speak English, especially at the more expensive hospitals although other languages are not widely spoken. There is also a government hospital which can be found in Nathon.
For minor ailments, you will find several small clinics on the island along with pharmacies. The skill and knowledge of the individuals varies so it is wise to seek advice rather than picking a clinic at random. It may be possible that your regular medication can usually be sourced without any problem.
Schools in Koh Samui
If you plan to retire to Koh Samui and are with kids still in education you'll be happy to know there are several international schools to chose from. International School of Samui, PanyaDee, the British International School of Samui and Lamai International School are just a few to mention. You will be able to find English American and naturally, Thai curriculums available. The schools do vary in standards however as they do price so once again it is well worth investigating all the different options.
Koh Samui Airport
Samui Airport is owned and run by Bangkok Airways although it does welcome Thai Airways flights from Bangkok and SilkAir flights from Singapore. Internal flights are generally only available with Bangkok Airways. Other operators have complained about the exorbitant fees that they are charged for landing at the airport.
Accommodation in Koh Samui
There is a wide range of accommodation available when you retire in Koh Samui and ranges from cheaper apartments to expensive beachfront villas. Prices do tend to be quite high in comparison to some other areas of Thailand and prices are expected to rise with the expected influx of investment from guests from other Asian countries.
To get a better idea for the costs of renting or buying property on Koh Samui you should consider looking at a few websites first.
A good place to start is www.fazwaz.com
Things To Do in Koh Samui
Many major attractions are available when you retire in Koh Samui including golfing and water sports and of course, the island has a few animal shows – like you would find in many expat and tourist centres. If you are looking for nightlife, you would need to head to Chaweng Beach. There you will find an extensive range of bars and nightclubs. Full Moon parties are famously held monthly on Koh Phangan.